Cyntech Group installed helical piles to support a large advertising sign.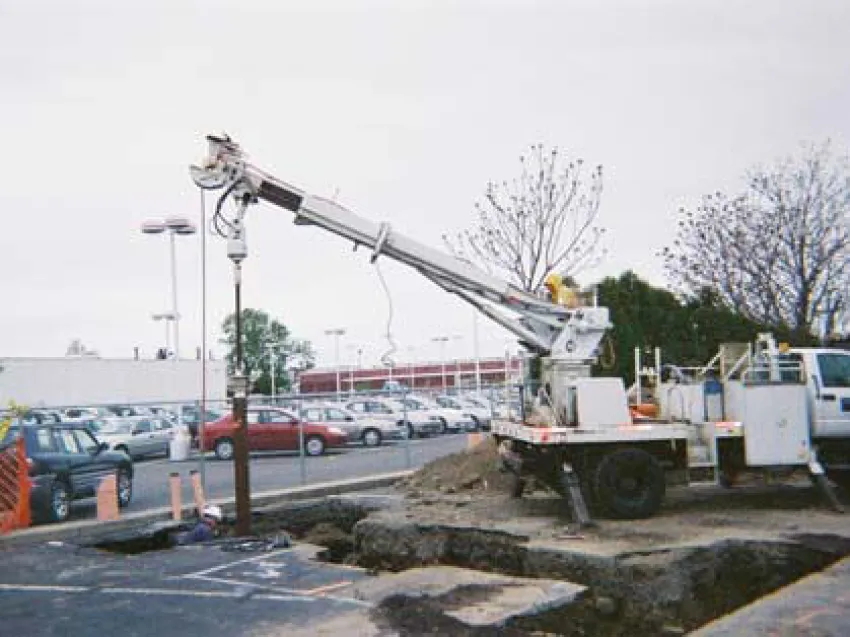 The project
A large advertising sign company was constructing a large sign in the Boston Area, measured at 48 ft long by 20 ft wide. The sign was to be mounted 76 ft above the ground on a single pipe column.
The challenge
Weak soil conditions, the weight of the new sign, and potential for large overturning force were deemed critical considerations.
The solution
A concrete spread footing was initially proposed, but due to the soil conditions and proximity, the excavation would require large back sloping and be cost prohibitive. To support the new sign, Cyntech Group proposed a smaller, concrete grade beam supported on 28 helical piles. Cyntech Group's design significantly reduced costs to the owner. Pile installation was completed within six days, resulting in an efficient foundation solution.