The construction of a new transmission line in Peru served to provide critical infrastructure for the local population.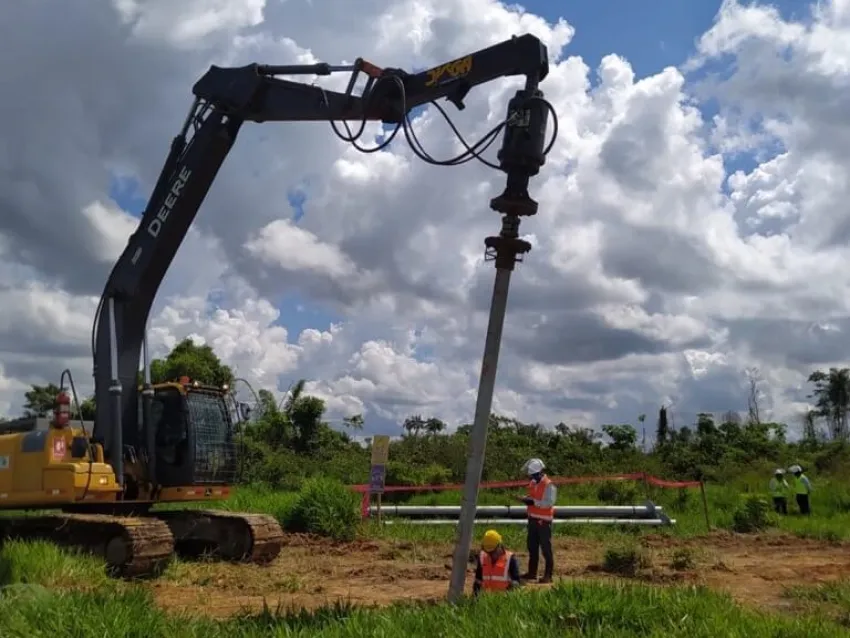 The project
In March of 2020, mobilization began at a remote site in the Peruvian jungle to begin construction on a 138kV transmission line. The new line will span 140km and connect the Aguaytía and Pucallpa sub-stations.
The challenge
Due to the remote location, difficulty in accessing tower locations, high water table, and limited availability of material required for commonly used concrete foundations, helical piles were the most economical piling solution.
The solution
The client saw the cost savings and expedited construction schedule we could provide and chose us to design, fabricate, and supply 800 helical piles. Helical piles also solved the access challenges given the minimal construction footprint required for installation.
Local crews installed the helical piles with the technical support of Cyntech Group. Taking a brief pause due to the COVID-19 pandemic, the project resumed and was completed in September 2020.
Project facts
Main contractor(s)
Sergepin
Proyecto Especiales Pacífico S.A. (PEPSA)
Grupo Ortiz
Terna Group