With the new clean fuel requirements, Husky Oil had to upgrade their refinery in Prince George, British Columbia to be compliant. The upgraded included the additions of new piping and process equipment.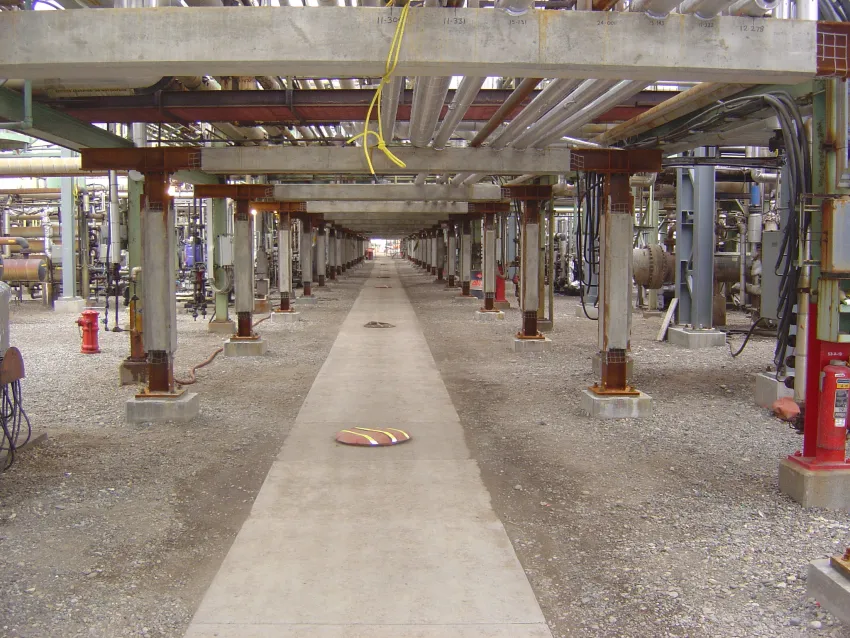 The project
The layout of the refinery, combined with quantity of new piping and process equipment, required numerous foundations. The original foundation design called for spread footings and the majority of these foundations were in close proximity to existing in-service equipment.
The challenge
Layout, access, weak soils, and excavation requirements made the spread footing option difficult and expensive. Driven piles were considered, but they were not economic and ruled out as a solution.
The solution
Cyntech was engaged to provide a value-engineered helical pile alternative. The use of helical piles allowed for a smaller construction footprint to allow access to foundation locations, minimized excavations, and provided a deep foundation that accommodated the loads. Overall, the client was able to realize a savings in both cost and time.
150 helical piles
Concrete embedded pile cap design
Value-engineered helical pile alternative to spread footings