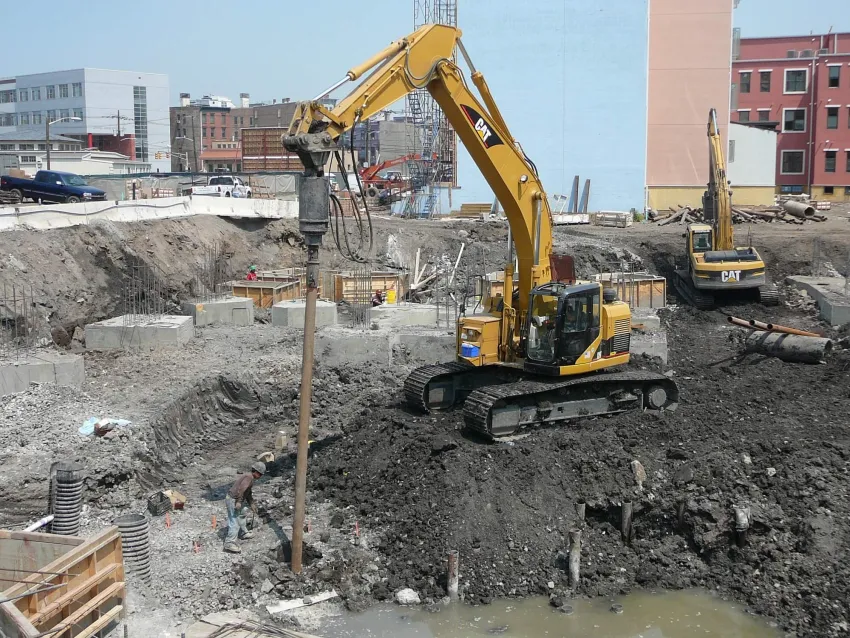 The project
An eight-story residential building was being constructed in a development named Liberty View Harbor, in Jersey City, NJ.
The challenge
The soil conditions on site were extremely poor from the surface elevation to a depth of 60-70 feet, where dense sand was encountered.
The solution
Cyntech designed a 7 foot-diameter pile which would bear on that layer, which achieved the required 100-ton ultimate capacity. Successful load tests were carried out prior to installation, during which piles were test loaded to 125 tons.