By applying Cyntech Group's helical piles to this project, costs were reduced, and the project's schedule was maintained.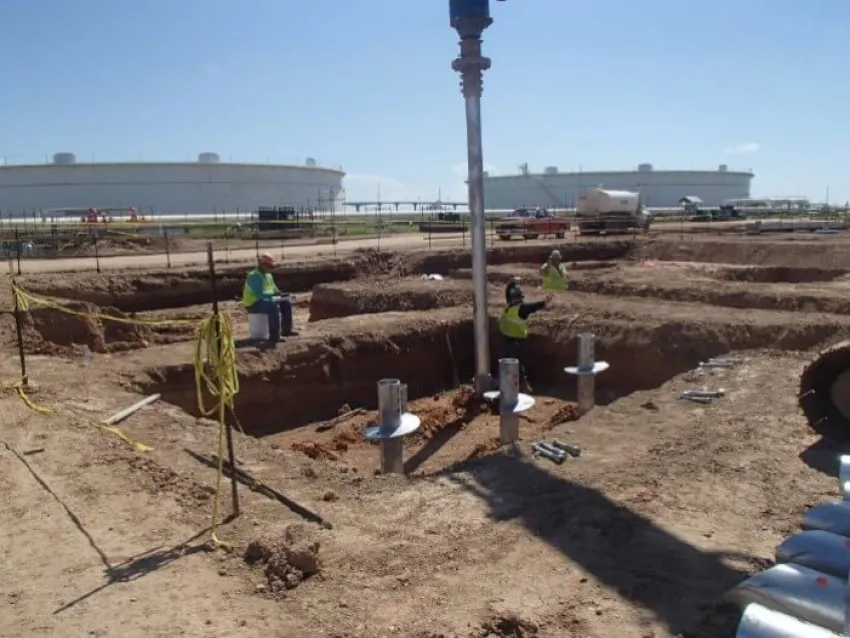 The project
To satisfy the increasing international demand for reasonably priced natural gas liquids such as propane and butane, Phillips 66 opted to convert their existing marine facility in Freeport, TX to an LPG export terminal.
The challenge
Due to the nature of working in an existing facility, the 4-year, $4-billion effort presented many construction challenges not normally encountered in greenfield construction. Soft upper soils with a high groundwater table meant that any drilled foundation technique was going to be severely complicated and cost prohibitive. Access concerns associated with large cranes meant that driven piles would also be a slow, and expensive undertaking.
The solution
By selecting large diameter helical pile foundations, the customer eliminated spoils and avoided other deep foundation construction challenges inherent to drilled or driven piling. Ultimately, the use of helical piles resulted in a cost reduction of over $2-million and approximately four months of schedule from their original plan, mostly due to the simplified access of helical piling equipment to certain areas of the site.
Cyntech Group designed and supplied over 1800 helical piles, ranging in diameter from 7 in. to 16 in. Cyntech Group's experience with logistics ensured the sequencing of manufacturing, galvanization, tracking, and shipment of materials was managed according to the project's schedule.
Project facts
Main contractor(s)
Burns & McDonnell and Zachry Joint Venture