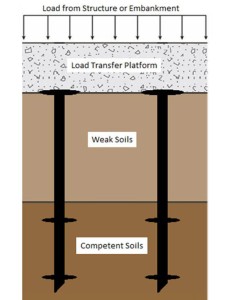 Inclusiones rígidas helicoidales
Nuestro sistema patentado de mejora del terreno con inclusión rígida helicoidal controla el asentamiento de cimientos poco profundos mediante la transferencia de la mayoría de las cargas a través de estratos débiles y comprimibles a una capa de soporte firme debajo.
Helical Rigid Inclusions
Our patented helical rigid inclusion ground improvement system controls settlement of shallow foundations by transferring a majority of the loads through weak, compressible strata to a firm bearing layer below.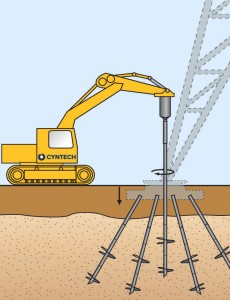 Pilotes helicoidales
Una solución comprobada de base profunda ideal para aplicaciones energéticas, industriales y comerciales.
Helical piles
A proven deep foundation solution ideal for energy, industrial and commercial applications.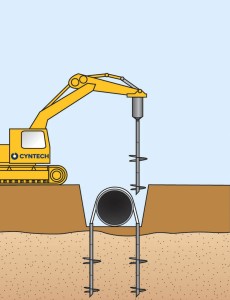 Anclajes de tubería
Nuestra gama de anclajes, combinada con nuestra exclusiva silleta de poliéster para tuberías, proporciona un control de flotabilidad de la tubería sin igual.
Pipeline anchors
Our range of anchors, combined with our exclusive polyester pipeline saddle, provide unparalleled pipeline buoyancy control.